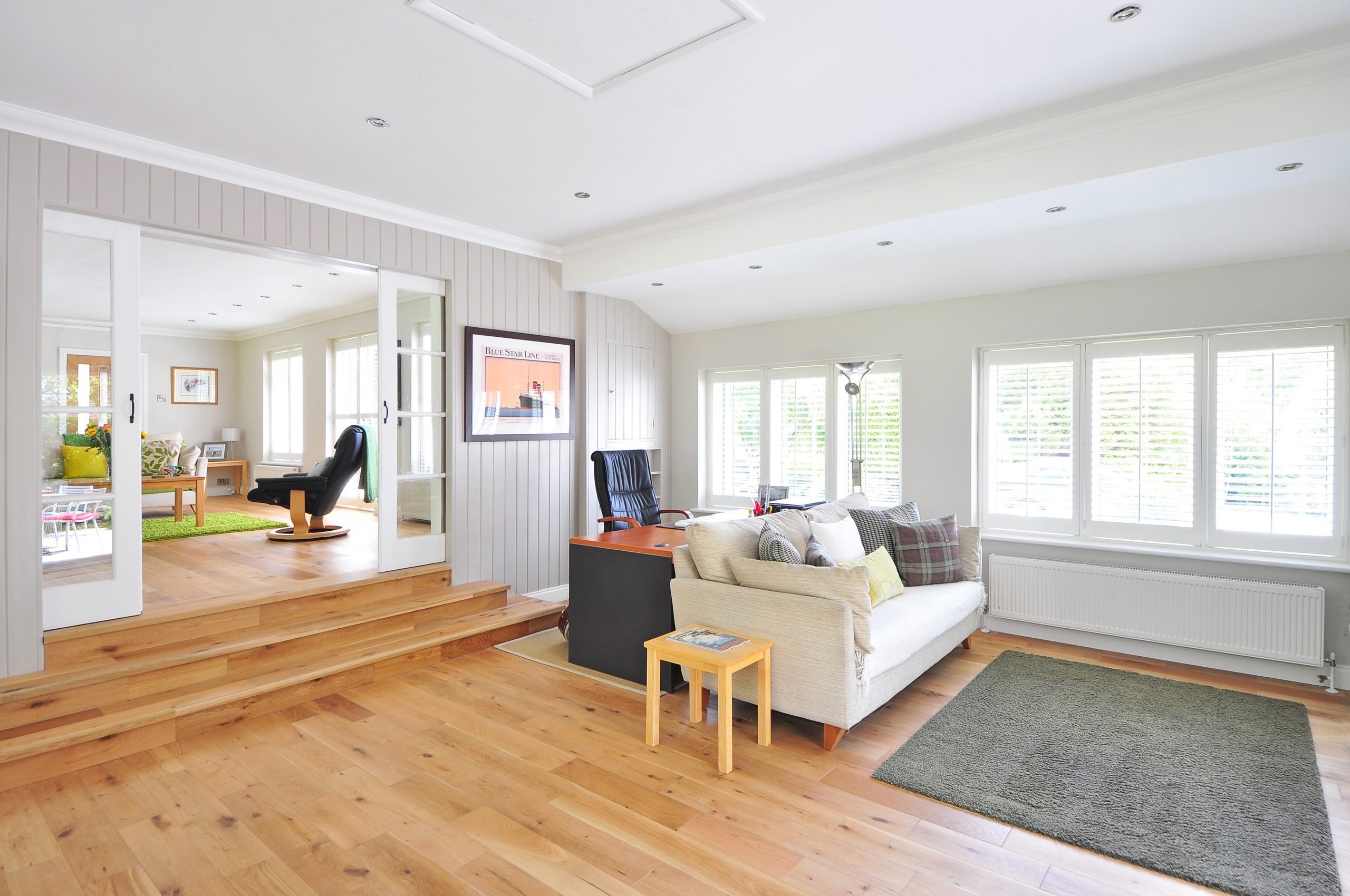 Choosing the right windows for the right room
Posted. 31 March 2021
Tags. Family,
Need new windows but finding it difficult to choose the right ones for the right room? With so many options available, it's hard to know where to begin… 
We often don't notice, but most of the rooms in a home have different kinds of windows. When choosing new windows, lots of people think they just need to settle on one design. But they're wrong. As it's beneficial to have certain functionalities in particular rooms, it's worth thinking about your window style, mechanism, and pane choice in a little more depth. 
In this article, we'll be breaking down the best windows for your kitchen, bathroom, bedroom, and conservatory. We'll be covering popular styles from Casement and Sash to French and Tilt and Turn windows, so you can get a rounded overview of what's out there.
Let's get into it!
What are the best kitchen windows?
For your kitchen (and any other room, really) there are no 'window rules', despite what we've just said. Your decision can be mostly determined by your aesthetic preferences and any legal requirements if you have a listed property.
However, this is something that you should consider when choosing kitchen windows, and that's size.
If you think back to every kitchen you've ever visited, you'll probably agree that most kitchens come with a worktop around the walls of the room. If this is the case with your kitchen, then your windows will be confined to the top half of the wall. 
While this still gives you lots of options, it does rule out a few styles — namely large window designs — such as Bay and Bow windows and floor-to-ceiling Tilt and Turns.
They'll also need to be coverable by a blind (curtains tend to absorb cooking smells), so take this into account.
Aside from these restrictions, what you choose is up to you! In the UK, most kitchens are on the ground floor, causing some people to worry about security issues. However, if you choose a reputable window provider, such as us at Otter Windows, window type won't make a difference in how secure your new panes are. 
We make all our windows to exceptionally high standards (and in line with the police initiative) in our state-of-the-art South West factory, so you can be sure that any choice is as secure as can be.
If you're wondering what's popular, we see a lot of people opting for easy-to-open top or side-hung Casement windows. These allow for the easy ventilation of your kitchen and they're pretty affordable too!
Itching to install a statement window? Don't worry, there are lots of other rooms where these can look great.
What are the best bathroom windows?
Most people will agree that their main priority with their new bathroom windows is privacy. This is easily sorted, as whichever window type you choose, you can get frosted glass installed to prevent anyone glancing in from the outside.
Types of obscured glass for bathroom windows
There is a wide range of designs of obscured glass to consider, each offering different degrees of privacy. For example, molten-pressed textured glass (when the pattern is pressed into the glass during manufacturing) and 'foggy' acid-etched patterns (when acid is used in post-production to remove some of the surface glass). And as specialists in installing decorative glass, we think this is a great option too! 
Because of your multiple glass options, both very small and very large windows can work equally as well in your bathroom. You might want to base your choice on what you already have. As, for instance, if you have a tiny bathroom, swapping your in-proportion old windows for huge frames might look a little strange. If you have a large, modern bathroom, big windows would work well. And, if your view is of the countryside rather than a busy street, you can even leave them unfrosted to enjoy wide sweeping views.
It's worth bearing in mind that you might need to open your windows from time to time to ventilate the space. But, if you also need privacy, this can rule out window types such as large Sash or French windows, which will provide any onlookers with a clear view into your bathroom. They might also make your room a little chillier than it needs to be! 
In our experience, top-hung Casement and Tilt and Turn windows come out on top when it comes to balancing complete privacy and ventilation.
What are the best bedroom windows?
If you're ready to have a bit of fun with your new windows, you'll enjoy choosing your new bedroom panes. There aren't as many limitations to consider, and as bedrooms come in many shapes and sizes, they can suit a wide range of styles.
If you have standard Casements in the rest of your house, you might want something a little more romantic in your abode. We're big fans of classic French windows which include two panes that open together to provide unhindered views of the outside.
If these aren't for you, you might want to consider equally charming Sash windows which are popular for their homely feel. Want something more modern? Floor-to-ceiling Tilt and Turn windows can help you to achieve a contemporary 'Scandinavian' aesthetic.
When making your decision, keep in mind the appearance of your home from the outside as well as the inside. While it might be functional to have a completely different window style in every room, it can look a little disorganised and scattered from the exterior. 
This being said, this might only be something to consider if you live in a relatively homogenous or 'samey' suburb. If you already have an architecturally interesting property or live somewhere more isolated, you might want to throw this advice out the window (forgive the pun).
If you want our advice, we're partial to Sash windows and Flush Casement windows for a classic, understated look. If you already have statement Bay and Bow windows, we recommend keeping this great light-maximising feature.
Don't forget that how you choose to dress your bedroom windows will determine the feel of the room too.
What are the best conservatory windows?
Your conservatory is a key feature of your home, so your window choice can be suitably big and bold. If you have a mostly glass conservatory, some styles such as Sash windows won't make a lot of sense. Small top-hung Casements, positioned high-up in your conservatory panes, will be much more in keeping with the natural floor-to-ceiling effect. They're discreet but provide all the ventilation your space needs.
If you really want to go big, extra tall Tilt and Turn windows can open up your conservatory during the summer months and tend to be popular because of their sleek, modern design.
Want more advice?
If you still have some questions about your window options, give us a call or drop by our Honiton showroom! We love chatting about our different styles and are always happy to help. Just want some more inspiration? Check out our brochures.