Conservatories
Devon, Honiton and the surrounding areas
Get in touch now for expert advice and a free quote. We look forward to bringing your dreams to life.
Buy now, pay later
Interest free finance
Google 4.9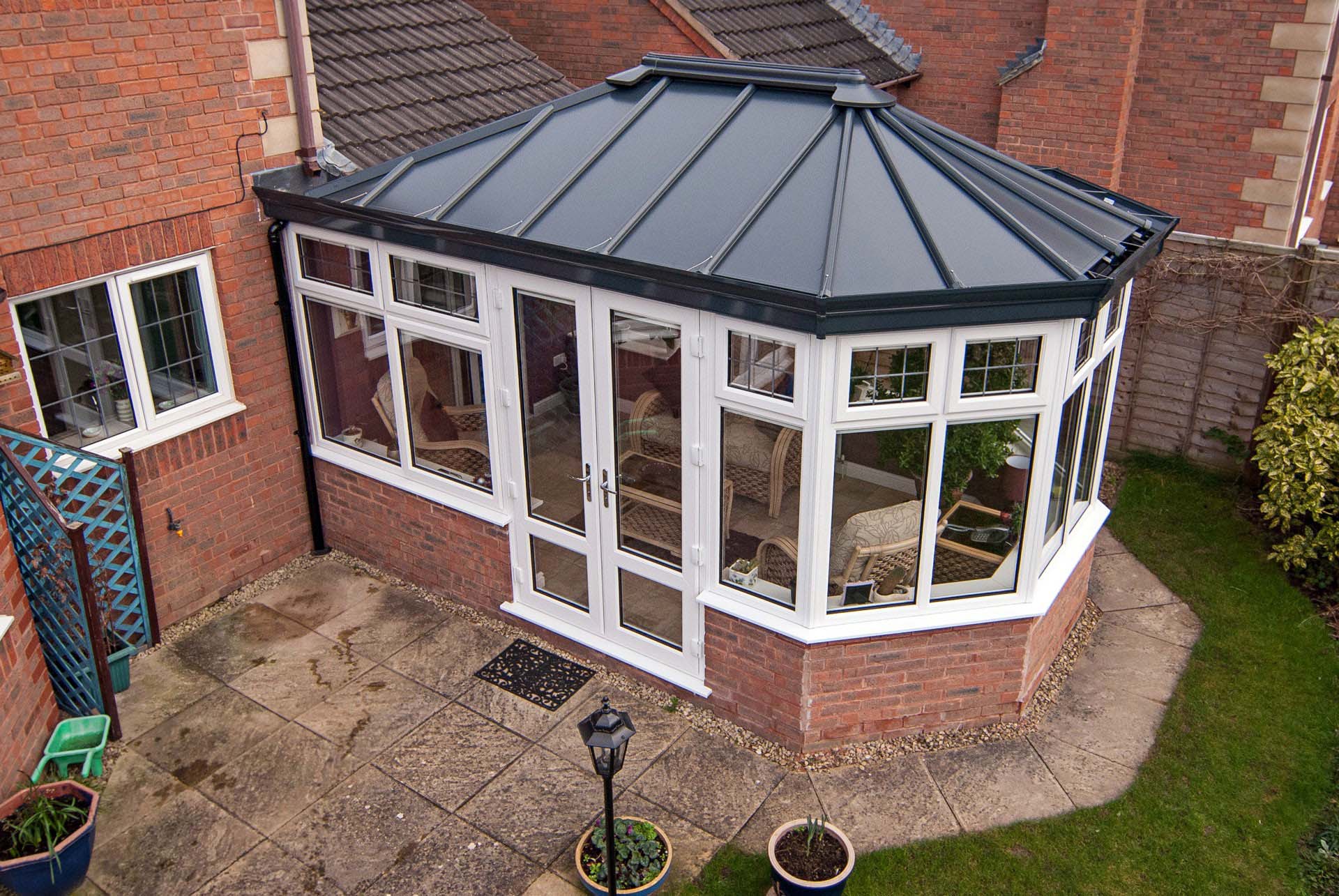 Modern and Traditional Conservatories
Would you like to add space and light to your home? With an Otter Windows conservatory you can add a versatile living space that's perfect for year round living. Gone are the days of conservatories that were too hot in summer and too cold in winter — our fabulous glazed extensions feature high performance technology and bespoke design to create a stylish extension you'll want to use all year round.
Whether you opt for a modern glass box design, a classic Victorian conservatory or a traditional orangery our innovative state of the art conservatories will add value to your home and enhance your lifestyle. From heritage colours to contemporary options like anthracite grey, we offer a wide variety of colours and finishes so you can effortlessly achieve the look you want.
Your new conservatory could be an elegant dining room or a practical home office — with our new roofing options including hybrid tile your conservatory will integrate effortlessly into your home. We offer a range of cutting edge roof options meaning your space remains at a comfortable temperature whatever the weather. We're registered installers of Ultraframe conservatories giving you the choice of Ultraroof, Ultraframe, Ultrasky and Livinroof options that blend tile and glazing for performance and aesthetics.
If a high performance conservatory is the right option for your home, visit our showroom or contact us today for your free, no obligation quote.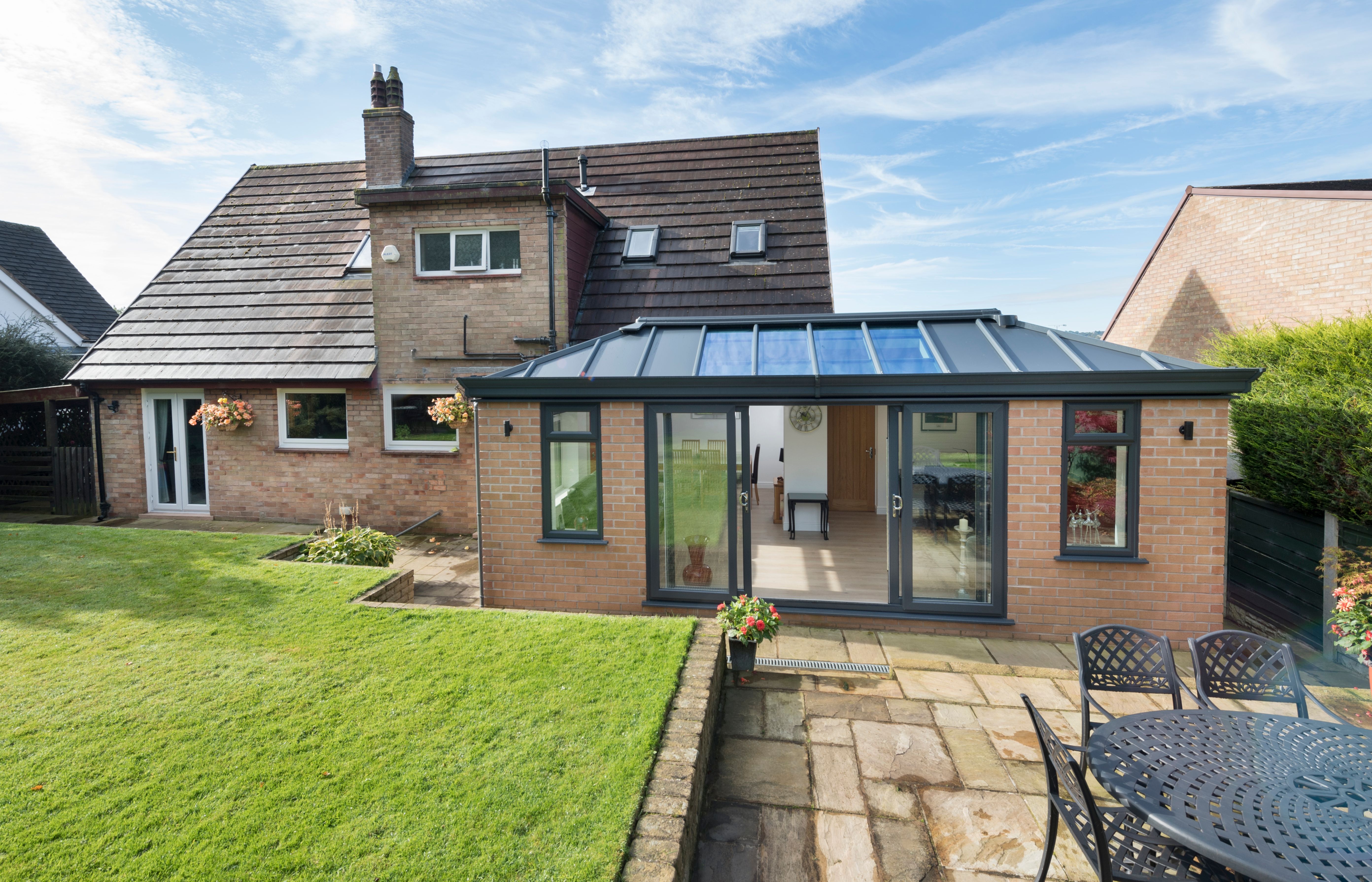 Livinroof
Light and comfort, perfectly balanced.
You no longer need to feel torn between having a glass or solid roof. With Livinroof, you can enjoy the best of both worlds. Choose where you want the light to fall and enjoy a room that's bright, cosy, and perfect for spending time in at any time of year.
Ultraroof
High performance, tiled conservatory roofs.
Stronger than any tiled conservatory roof on the market right now, Ultraroof is a replacement system that sits on top of your frames and doors – whether they're brand new or old. Another key differentiator is that this system requires no tie bar.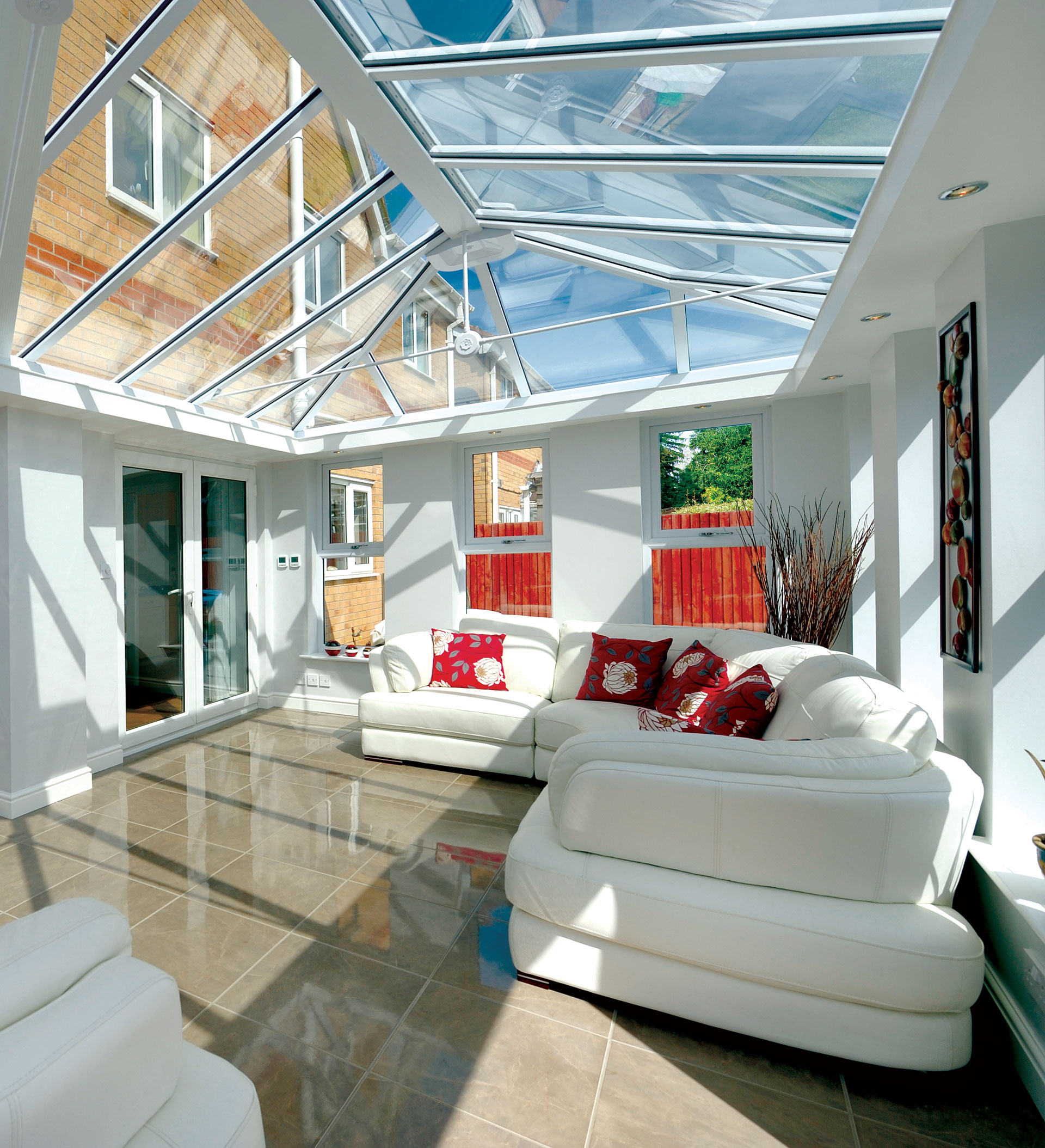 Ultrasky
Let the light flood in.
Do you love elegant designs? Conservatories simply look better with the Ultrasky Lantern, a system designed to bring your home improvement aspirations to life. Whatever type of home you live in, the Ultrasky will enhance it and catch people's attention.
Where do I start?
Our growing range of conservatories includes a range of attractive features, including self-cleaning glass that easily breaks down grimy deposits, acoustic dampening technology, UV filters and much more besides. We also have high-performance glass designed to reflect the sun's rays during winter and keep warm air within during winter.
We promise to work closely with you so that we can gain essential insight that'll help us build your ideal conservatory. Whether you want to create a space for entertaining friends, to work in, or for children to use as a playroom, we'll design a space that's certain to tick all of your home improvement boxes.

Let's make a conservatory together that reflects your individuality. Contact us now or visit one of our dedicated showroom.
Common questions
Is it uPVC or PVCu?
Both! There's actually no difference between the terms because they both refer to the same thing — unplasticised Polyvinyl Chloride, the high performance and durable material we use to create doors, windows and conservatories.
UPVC had a name change in the 80s because of European naming conventions but the product itself didn't change. So don't be confused if you see references to uPVC and PVCu — it's the same strong, affordable and thermally efficient material.
Is it worth having a conservatory?
There are so many benefits to having a conservatory when you want to add valuable extra space to your home.
A conservatory falls within permitted development rights so you can add space without having to wait for planning permission. Your conservatory can be built much more quickly than a costly extension and is extremely versatile — an elegant dining room, a fully equipped home office or a tranquil oasis are just some of the spaces you can create with our stunning high performance conservatories.
Are conservatories cheaper than extensions?
If you want to add extra space to your home, a conservatory is a more affordable option than an extension. Our aluminium or uPVC conservatories are manufactured in our high-tech South West workshop then installed on site in a fraction of the time that it takes to build an extension.
An extension on the other hand requires planning permission, causes disruption throughout the on-site build and uses more costly materials. We can supply a free, no obligation quote and we think you'll be pleasantly surprised at how affordable a new conservatory can be.
Do you need planning permission for a conservatory?
Most conservatories fall within permitted development rights, so the good news is you won't need planning permission for your new home addition.
Under permitted development rights your planned conservatory must be:
Smaller than 50% of the land around your house

Lower than the existing roofline

Not facing the road
You may also need planning permission if you live in a conservation area or a listed building. Get in touch with our experts and they'll be happy to look over your plans and advise you on whether you need planning permission or if your conservatory falls under permitted development rights.
Do you need foundations for a conservatory?
Yes, you do. Like any other extension to your home a conservatory will only be as strong as the foundations it's built on. We'll make sure that your conservatory foundations are dug to the correct depth for the type of ground your home is built on for complete peace of mind.
It is possible to build a conservatory without foundations, but we don't recommend it and you won't be able to rely on the same performance and structural integrity from your glazed extension. Our professional installers will ensure that your conservatory is constructed to the highest standards on a suitable base.
Do conservatories add value to your home?
Studies show that a high quality, well built conservatory can add 5-10% to the market value of your home, giving you an attractive return on your investment. A high performance Otter Windows conservatory is a smart investment that adds comfortable and usable living space to your home.
At Otter Windows, we build our conservatories to improve your quality of life by adding natural light and space to your home. Just imagine Christmas dinner in your new dining room or getting to enjoy a glass of wine on a summer evening. Contact our experts to find out how you can add value to your home with Otter Windows home improvements.
0% APR representative on orders over £3,000
We have various low-cost finance options available. Get a quick quote and apply for finance at the same time.