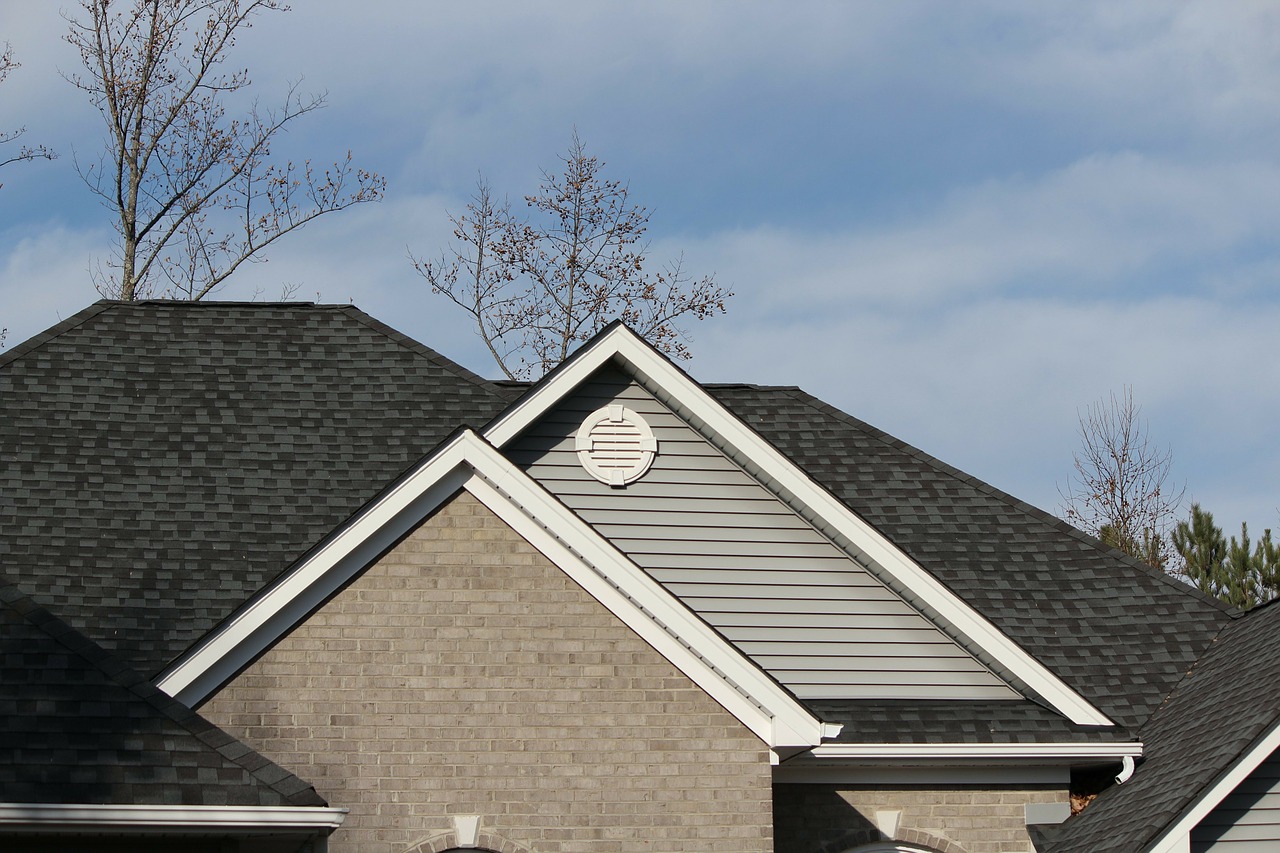 How to clean fascias and soffits
Fascias and soffits play a vital role in protecting your property's roofline and keeping it all looking tidy. However, it's easy to overlook these elements when cleaning the outside of your home.
Read on for some tips on how to clean fascias and soffits to keep your roof trim in top condition.
What are fascias and soffits?
An elegant roof trim can add a stylish finish to your home. It's also a practical addition that can help protect your property from wet weather. The decorative part of a roof trim is known as the bargeboard. However, in this article, we're going to focus on the two other primary parts of a roof trim: the fascia and soffit.
The fascia board supports the guttering along the edge of your roof and plays an important part in weatherproofing. 
Below the fascia, you'll find the soffit board, which connects the fascia to the wall and runs parallel to the ground. Soffits create a neat finishing touch and provide ventilation to prevent condensation. 
Cleaning fascias and soffits
With proper care and maintenance, fascias and soffits can last for years. However, they can be prone to becoming weatherworn and grimy. As the front of your house is the first thing visitors see, the roof trim can impact their initial impression. 
Traditional timber roof trims can be prone to rot, which is why at Otter Windows, we use high-quality uPVC for our range of roof boards and fascias. uPVC is stylish, durable and easy to clean — with or without a pressure washer.
So let's explore how to clean fascias and soffits to keep your roof looking fresh and boost your property's kerb appeal.
With a pressure washer
A pressure washer is the best tool for tackling stubborn dirt and stains on your fascias and soffits. You can also clean them from the ground, so there's no need to worry about standing on a ladder. 
To clean your roof trim with a pressure washer, you'll first need to soak the area with clean water to rinse away any loose debris. Use a low pressure on the washer at this point to prevent spraying dirt into the soffit vents.
After rinsing, add detergent to your pressure washer and repeat the process, making sure you're still using a low-pressure nozzle.
Leave the detergent to take care of the grime while you change the washer's nozzle to high pressure. It's a good idea to run the pressure washer and spray it in a safe place to get rid of any detergent residue in the nozzle.
Spray the fascia and soffit with the pressure washer, moving steadily to achieve an even clean. The force of the water should dislodge any remaining dirt and detergent. 
A final rinse on a low-pressure setting will leave your roof trim sparkling!
Without a pressure washer
A pressure washer can make light work of cleaning fascias and soffits. But don't worry if you don't have one — a sponge, garden hose, and a little bit of elbow grease can do the trick too!
Using a sponge is also the most effective way to get into all the nooks and crannies. However, it does involve standing on a ladder, so only clean in this way if you feel safe and confident to do so.
You'll need a large bucket of warm water (around 10 litres) with 120ml of dish soap or laundry detergent mixed in. Add two tablespoons of bleach to kill any mildew.
Soak a large sponge in the solution and scrub along the soffit and fascia as far as you can reach from your ladder spot. Pay particular attention to any detailed or textured areas that trap dirt. 
Use a garden hose to rinse the area you've just scrubbed until all the dirt and soap has washed away. Then move the ladder to the next section and repeat the whole process for that area of soffit and fascia.
How to remove mould from fascias and soffits
Now you know how to clean fascias and soffits with or without a pressure washer. But whilst these methods might eliminate debris and dirt, what about mould? 
It's essential to remove mould from your roof trim as soon as you see it, as it can damage soffits and fascias if left untreated. If you have a timber roof trim, mould can cause it to rot and disintegrate. You may wish to replace wooden fascias and soffits with hard-wearing uPVC alternatives.
To remove mould from your roof trim, you'll need a strong bleach solution, so mix three parts bleach to one part warm water. Five litres should be enough to cover 30 to 50 square feet. 
Securely position a ladder so you can reach both the fascia and soffit and dip a stiff brush into the bleach mixture. Give any mouldy areas a good scrub with the brush, then leave the trim to dry. 
Move the ladder to access the next part of the fascia and soffit, and repeat the scrubbing process. Do this until all affected areas have been disinfected and scrubbed. 
There's no need to rinse — you can leave the fascia and soffit to dry then inspect them for mould in a week's time. If any traces of mould remain, you can repeat the treatment.
uPVC fascias and soffits
At Otter Windows, we're confident that our roof trims are made from the highest quality uPVC and should need minimal maintenance. If you follow our advice on how to clean fascias and soffits, your roof trim should last for years! 
If you have any questions about roof trims or would like to see what designs we have on offer, why not get in touch online or on the phone? And remember, you can always pop into our Honiton showroom, too!